Our Founders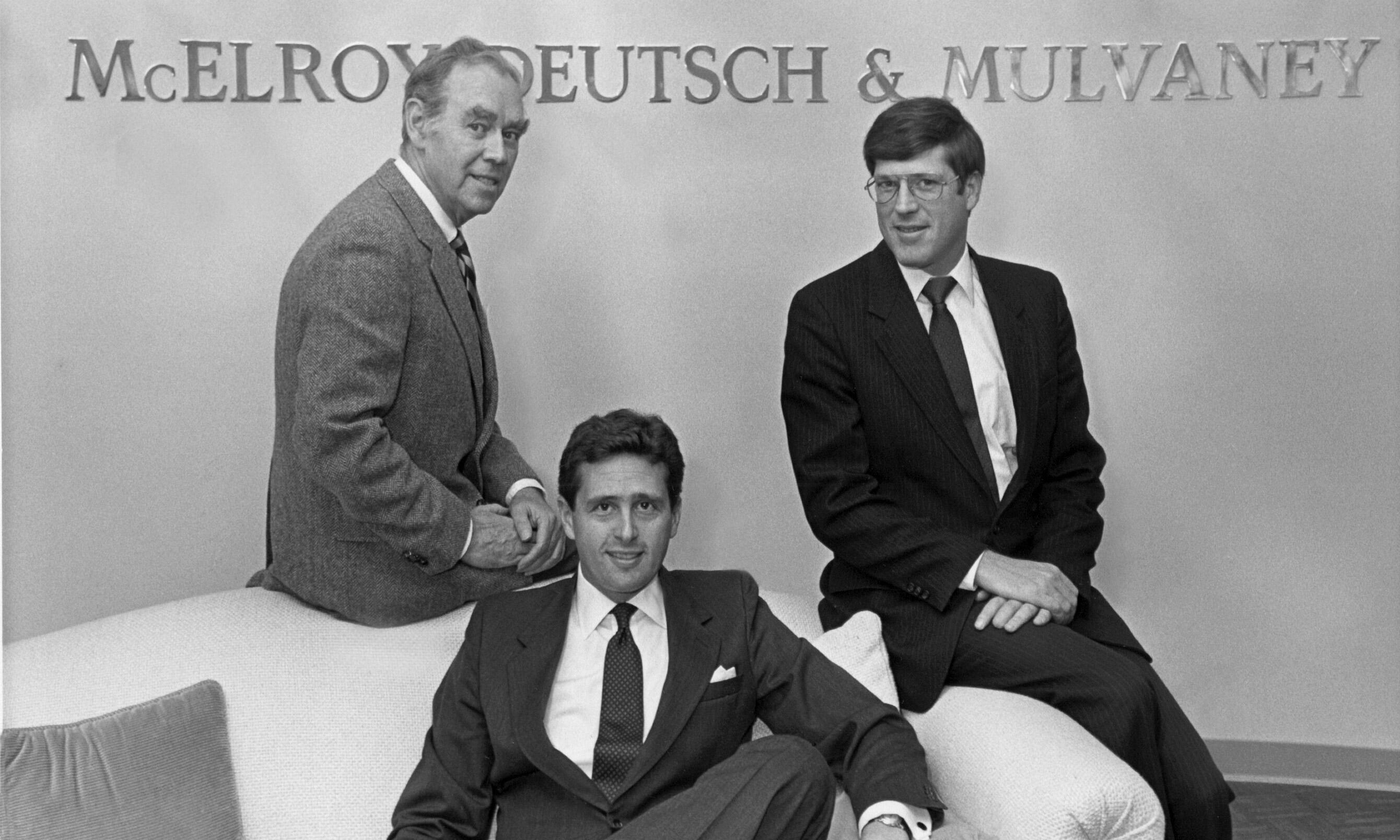 "We never had an aim to be one of the largest law firms in New Jersey. It just sort of happened that way."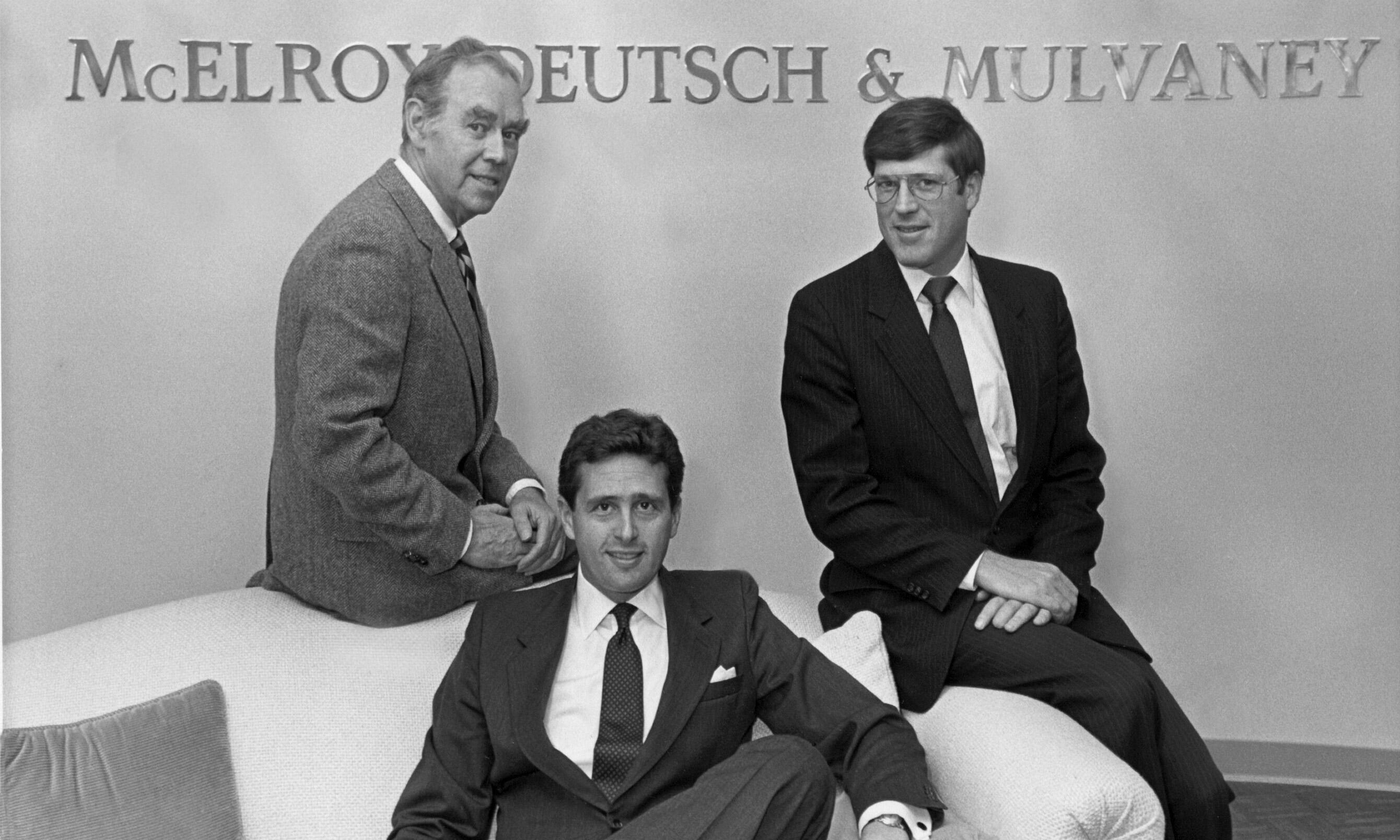 McElroy, Deutsch, Mulvaney & Carpenter, LLP, or "McElroy Deutsch," was founded by Edward B. Deutsch and James M. Mulvaney in 1983. A short time later, William T. McElroy joined the firm as a named partner, following his distinguished career as a trial and appellate Judge of the Superior Court of New Jersey.
From the start, the Firm's plan has been to grow organically, by adding one attorney at a time. But over the years there have been opportunities to join other high quality firms, notably:
The Newark-based firm of Carpenter Bennett & Morrissey, which at the time was one of New Jersey's oldest and most prestigious law firms.
The Hartford-based firm of Pepe & Hazard, LLP, one of the most highly respected law firms in New England.
Through the years, the Firm has been fortunate to continue its sustained growth while maintaining a culture defined by mutual respect and professional excellence.  In even the toughest of times, the Firm has emerged stronger and more resilient than ever. 
Ed Deutsch Tribute to Co-Founder Jim Mulvaney
On July 9, 2018, Co-Founding Partner Jim Mulvaney passed away. Jim was broadly recognized as a strong and effective advocate for his clients,  and as a leading authority and mentor in his field.  He leaves a legacy of great significance for our Firm, and many fond memories for everyone whose lives he touched.
In his tribute to Jim, Ed Deutsch's remarks included the following:
"The legal profession was graced with a man like Jim Mulvaney. Jim was a brilliant, stalwart attorney and a formidable opponent.  Before we knew it, we became fast friends and on April 1, 1983, we started our own firm.  There were two of us in a basement here in Morristown.  We were two attorneys sitting on milk crates, growing our practice and having great fun doing so.
We enjoyed sharing ideas about how law should be practiced and how businesses should be run.  We may have differed occasionally on some legal issues . . . but in 36 years together, I cannot recall a harsh word.  He was a great partner and a better friend."